---
Are You Ready to Receive the Love That You Deserve?
This book is a guide to help you prepare and position yourself so that you attract the right partner. You will gain a deep understanding about relationships and learn how to remain true to yourself.
Who is this book for?
Singles and Divorced
This book is for those who are intentional about having and keeping a long-lasting and healthy relationship.
What you will learn - how to:
Avoid dating red flags
Find and love yourself
Prepare yourself for marriage and
Live purposefully
 What readers are saying about "Being Single":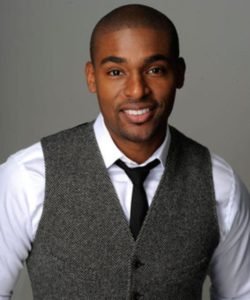 Being Single: A State For The Fragile Heart, A Guide to Self-love, Finding You and Purposeful Living is relevant to those seeking their own well-being and happiness, owning their truth, ending toxic relationships, letting go of painful pasts and moving on. The book is a push for us to step outside our comfort zone and embrace the flaws that make us stand out and be different. I recommend it as an insightful read for both men and women. It serves as a guide to a healthier and purposeful lifestyle. - Paul Carrick Brunson, Award-winning and Internationally Recognized Matchmaker and TV Host
 ________________________________________________________________
   Being Single: A State For The Fragile Heart, A Guide to Self-love, Finding You and Purposeful Living is a must read! It will help you confront things that you have ignored for so long. Kemi shares a blueprint that will teach you how to find yourself, experience self-love and live purposefully. - Jerone Davison, Former NFL Player, Oakland Raiders
 ___________________________________________________________________
Bonita Martin rated it: It
was amazing
  on
Good Reads
"

Spot on! This book instills hope and enhances self-worth. It's just what I needed! Reading "Being Single," I found a new perspective on a frustrating phase of my life."
 ____________________________________________________________________
This is a great self help book which is loaded with all kinds of help for picking out your true love. I love the 3 C's , Chemistry, Compatibility, Complement, these three explained in detailed and how we need to love ourselves, Chapter after chapter of making the right decisions to find happiness..She has many examples of people who made the wrong choices and if they thought of the right choices they would of been happier and found the right person.. This is a really nice book.
Thank you Kemi Sogunle -
Gloria Brooks (Good Reads Review)
Also Available at:
 About Kemi Sogunle:
Kemi Sogunle is a certified professional coach (listed as one of the best 10 coaches in Maryland, USA by Thumbtack.com, a contributor to The Huffington Post, a Dating Expert on Older Dating UK, multi-award-winning author and international speaker. She is the Founder/CEO of the nonprofit organization (501c3), Love Not Hurt, an organization that promotes self-development, building healthier and stronger relationships while living with purpose.
Mission: Kemi's mission/purpose in life is to support single men and women who are ready, to find who they are after a broken relationship or divorce, heal from their painful past experiences, learn to love themselves and develop positive and healthier relationship habits.
Her Story: She writes and speaks from a personal place and experience on relationships, healing, forgiveness and purposeful living by moving from pain to purpose. Kemi began her journey to becoming a life and relationship coach after her separation and divorce, which led her to soul-searching.  Raped at age 17, she kept this to herself and never healed from it. This led her to looking for love in the wrong places. After her painful divorce (after 15 years of marriage), she embarked on a journey to finding herself and she connected to her spirituality while learning to viewing life from a different perspective. She found herself, healed and gained a deep understanding of life and relationships as well as her purpose in life. She shares deep and inspirational messages through her writing and has touched many lives across the globe. She also teaches and inspires others to become the best version of the person God created them to be on daily basis. She believes that living truthfully is paramount to long-lasting relationships and healthy living.
As Seen/Featured:
Kemi Sogunle has been featured in Essence Magazine, Your Tango, Zoosk, Older Dating and has been named one of the 10 Best Coaches in Maryland by Thumback.com. She is a life and relationship contributor to The Huffington Post.

You can learn more about Kemi Sogunle on her website: www.kemisogunle.com